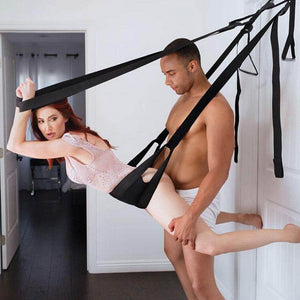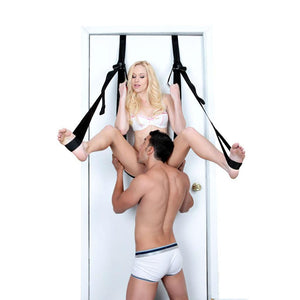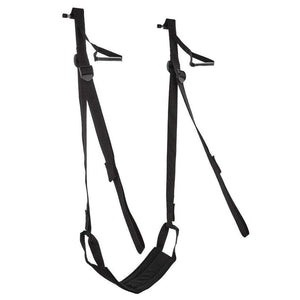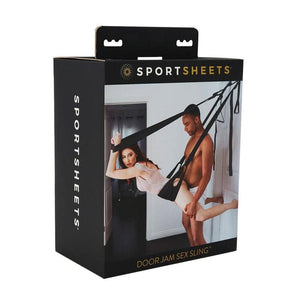 Like a little suspension with your sex? The Sportsheets Door Jam Sex Sling gives you leverage whenever and wherever you want it!
Lightweight and portable, this sex sling is as comfortable as it is sturdy, featuring soft padded seats, a foot support system, and hand grips for a secure fit. Take a seat and explore new sexual positions in the pivoting chair designed to angle the hips and hit the G-Spot during ultimate penetration. Strap locks allow you to adjust the seat height, while the sling itself supports up to 325lbs.
With no installation or assembly required, the Sportsheets Door Jam Sex Sling is ideal for sex on the go -- just slip the straps over any door, close it shut and get into the swing of things!
Safety, Care & Usage
The Sportsheets Door Jam Sex Sling is easy-to-clean with mild soap and water.