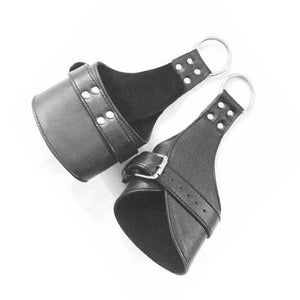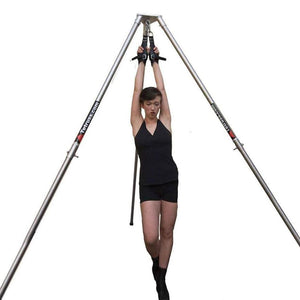 When you need to keep a bottom hanging around for a while, you can't do much better than these wrist and ankle suspension cuffs from Tetruss. Made of high-quality leather lined with fleece, these cuffs won't let your submissive squirm free, but they won't cause uncomfortable chafing, either.
Shipping Notes: This will be drop shipped directly from the manufacturer, separately from other items (please allow 1-2 weeks). Certain international orders are not available, please contact our Customer Service to inquire. Express shipping is not available for this item.
International customers: A shipping surcharge may be applied based on the delivery address. You will be contacted with a shipping surcharge quote, or you may inquire for details prior to placing your order. The standard international shipping rate is $129 for any country outside the U.S., Australia, and Canada. For Australia, it is $169 and for Canada, it is $79.