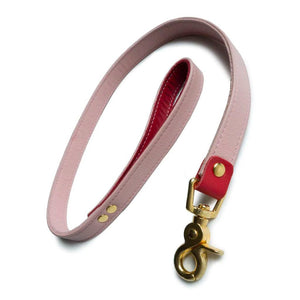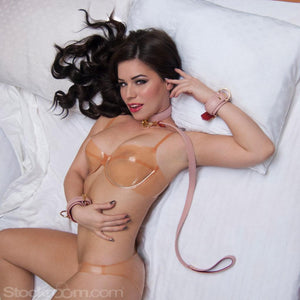 Get your hands on this luxurious leather leash and lead your lover all over!
Made from soft, vintage pink premium garment leather, with a lining made of scarlet glove leather, and adorned with 18k gold plated hardware, each 2.5 foot leash is assembled by hand in our Los Angeles workshop and is constructed from top quality leather and hardware.
Product Details:
• Leash length: 2.5ft (76cm)
• Leash width: .75in (1.9cm)
• Sold Individually
• Looking for more? Purchase our matching wrist cuffs, ankle cuffs, and collar!
Note: This item is produced in-house by our leather team in Los Angeles. In-house items display as "In Stock," and in a majority of cases we do have current stock on hand, but if not, the items will be made to order for you, and our customer service team will notify you promptly regarding any anticipated wait (usually just a few days). You will have the option to cancel if you do not wish to wait. If other items in your order are available immediately, the order may be sent in multiple parts.