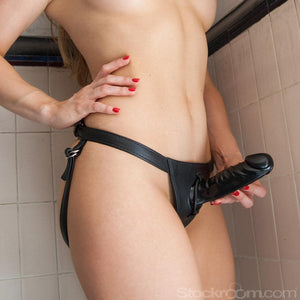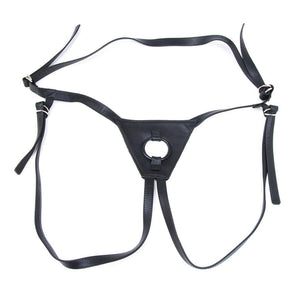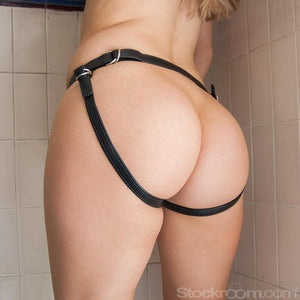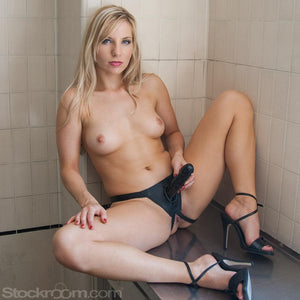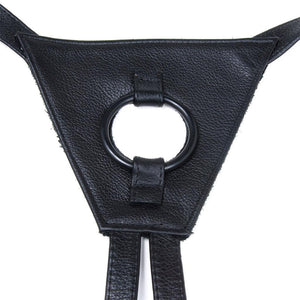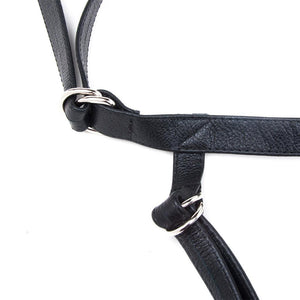 Rather than one strap in the middle, covering up the vagina, this Leather Texas Two Strap Harness® fits more like a jock strap, so the vagina is left accessible. Available in garment leather with a black latex dildo ring.
This harness is adjustable to fit those with a hip measurement up to 46 inches (117cm). Designed for use with a dildo that flares out at the base and/or has balls. The non-removable ring is 1¾" in diameter.
Also available in non-leather synthetic materials.