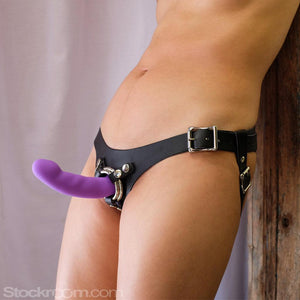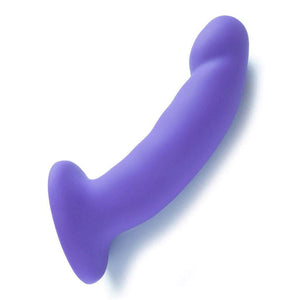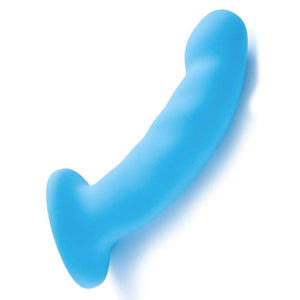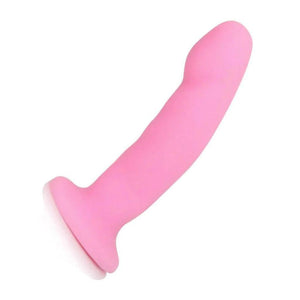 The silicone dildo Cici by Blush Novelties was created for maximum G-spot stimulation, comfort, and harness compatibility. In this model, variations like the subtle ridges of the shaft, a strong curve, and a large angled head offer a sensation all their own.
The smooth, soft material of the Cici becomes delightfully slippery when wet and warms to the touch while you play. It's even wearable, as Cici is designed to be used both as a handheld toy and for compatibility with strap-on harnesses.
Ideal for...vaginal masturbation, anal play, G spot stimulation, P spot stimulation, couple's play, gender expression, pegging, strap on harnesses, vaginal penetration, anal penetration, lesbian sex, gender play, Dommes.
Product Details:
• Colors: Available in Purple, Blue & Pink
• Length: 6.5 inches/16.5cm
• Girth: 4.0 inches/10.2cm
• Harness-compatible
• Body-safe silicone
Safety, Care, and Usage:
Can be cleaned with anti-bacterial soap and warm water, or sterilized by immersing completely in boiling water for 3-5 minutes. Silicone lubricants are not recommended for use with this toy.