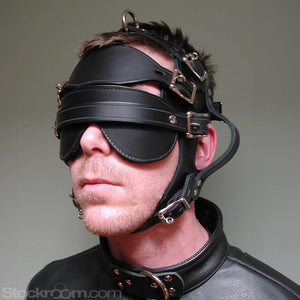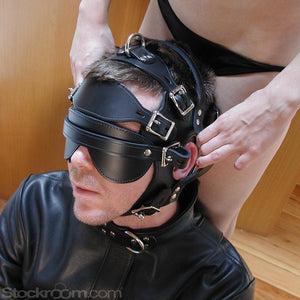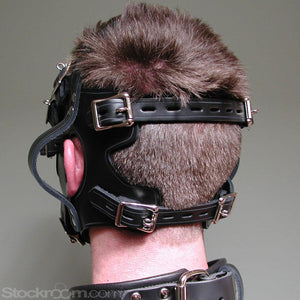 The Inescapable Head Handler Harness offers a unique way to control the wearer's head - by the ear handles! You can get a firm grip on the head while the wearer is on their knees.
The head harness is made of heavy-duty black leather, with an adjustable chin strap, forehead strap, two straps across the back of the head, a strap across the top of the head with a D-ring, sheepskin-lined blindfold, and a strap that crowns over the top back of the head and into ear handles. All the buckles are lockable.
Size Specs:
• Around the forehead: 19"-26" (48-66cm)
• Under the chin and around the top of the head: 22"-27" (56-69cm)
Note: This item is produced in-house by our leather team in Los Angeles. In-house items display as "In Stock," and in a majority of cases we do have current stock on hand, but if not, the items will be made to order for you, and our customer service team will notify you promptly regarding any anticipated wait (usually just a few days). You will have the option to cancel if you do not wish to wait. If other items in your order are available immediately, the order may be sent in multiple parts.