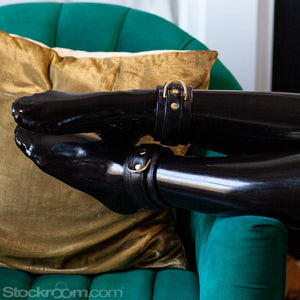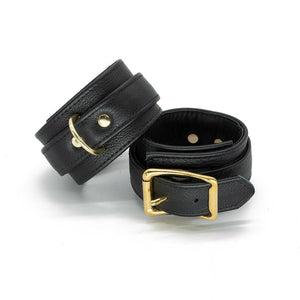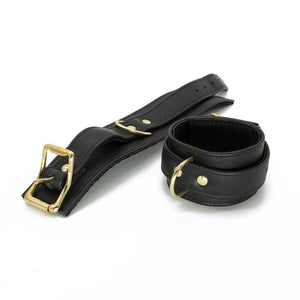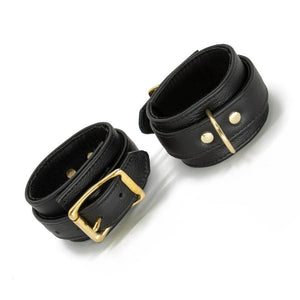 Have a bratty sub that keeps wandering away? Or maybe you just need to keep them spread wide open for some wicked play. Either way, these garment leather ankle cuffs will do the job.
The supple garment leather on these bondage restraints is accented with gleaming brass gold hardware. The old-school elegance is hard to look away from, yet it holds the wearer with modern-day strength and craftsmanship. The leather is soft enough to avoid chafing or scraping the skin, yet strong enough to stand up to the most ferocious passions.
Product Details:
• The Small/Medium cuffs will fit ankles measuring 7 to 10.5in around (17.8 - 26.7cm)
• The Medium/Large cuffs will fit ankles measuring 8.5 to 12.5in around (21.6 - 31.8cm)
• Cuff width: 2in (5.1cm)
• Sturdy brass hardware, including D-ring and rivets
• Matching wrist cuffs sold separately
• Sold as a pair
Note: This item is produced in-house by our leather team in Los Angeles. In-house items display as "In Stock," and in a majority of cases we do have current stock on hand, but if not, the items will be made to order for you, and our customer service team will notify you promptly regarding any anticipated wait (usually just a few days). You will have the option to cancel if you do not wish to wait. If other items in your order are available immediately, the order may be sent in multiple parts.