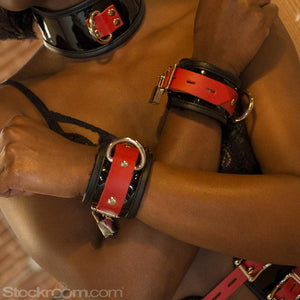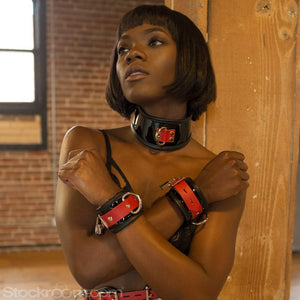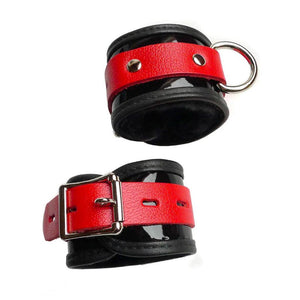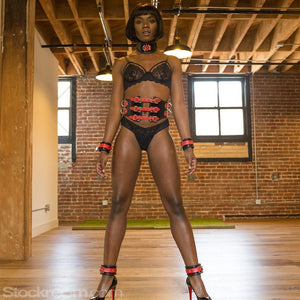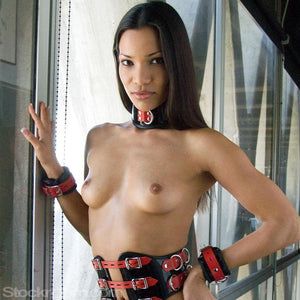 These wrist cuffs are gorgeous and extremely comfortable. Their striking look makes them a great pair for the grandest party, and their durable construction can stand the toughest bondage scene.
They are made of black patent leather and black sheepskin lining with fine tailored, rounded corners. These restraints have an accent strip of richly colored red leather that secures the cuff with a lockable buckle. Each cuff features a 1¼" D-ring and a Locking Roller Buckle which accepts a padlock, but does not need one to stay closed.
Product Details:
• Cuffs are 2.25" wide (5.7cm)
• Fits wrists from 4.5" to 7.5" (11.4-19cm)
• Made of high-quality patent leather & sheepskin lining
• Sold as a pair
Note: This item is produced in-house by our leather team in Los Angeles. In-house items display as "In Stock," and in a majority of cases we do have current stock on hand, but if not, the items will be made to order for you, and our customer service team will notify you promptly regarding any anticipated wait (usually just a few days). You will have the option to cancel if you do not wish to wait. If other items in your order are available immediately, the order may be sent in multiple parts.