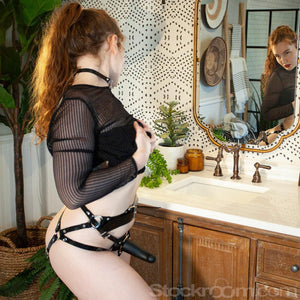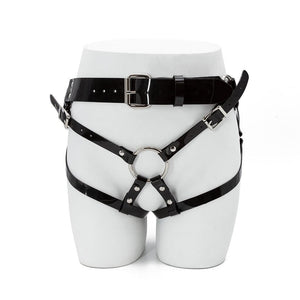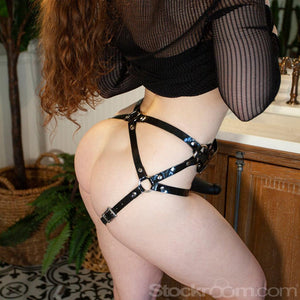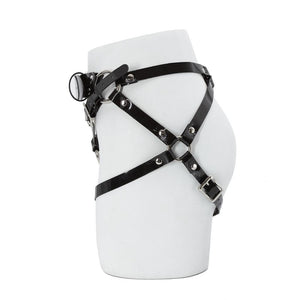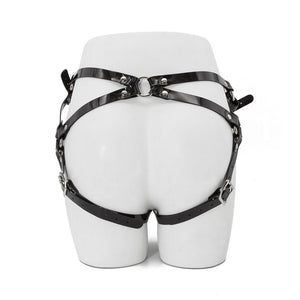 Strapon sex isn't a casual affair, so buckle yourself into the Stockroom's Black PVC harness for the sleekest, most formal look you can get for your dildo scene. We like to think of this as our version of top hat and tails - but with more penetration.
The gleaming black PVC accented with nickel-plated hardware is absolutely impossible to look away from, and it feels as good as it looks. The straps leave the crotch open while gripping the ass firmly enough to show off your curves and provide some good, solid control for intense thrusting.
This is one of the most elegant harnesses to come out of our Los Angeles workshop.
Product Details:
• Size S/M: 25" - 30.5" Waist (63.5cm - 77.47cm)
• Size L/XL: 30" - 35.5" Waist (76.2cm - 90.17cm)
• Material: Black PVC with nickel-plated hardware
• 2" O-Ring holds most standard dildos
• Back straps placed to emphasize the curves of your butt
Note: This item is produced in-house by our leather team in Los Angeles. In-house items display as "In Stock," and in a majority of cases we do have current stock on hand, but if not, the items will be made to order for you, and our customer service team will notify you promptly regarding any anticipated wait (usually just a few days). You will have the option to cancel if you do not wish to wait. If other items in your order are available immediately, the order may be sent in multiple parts.