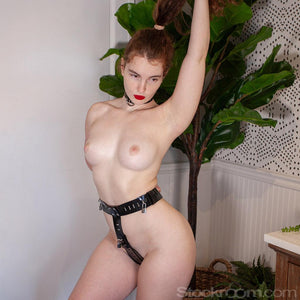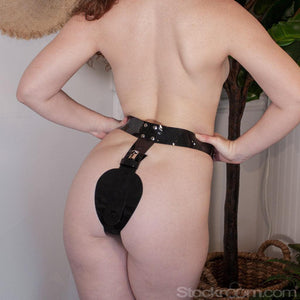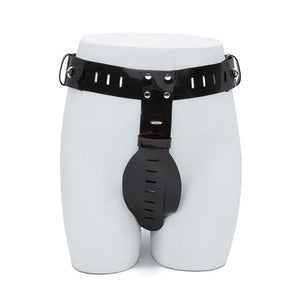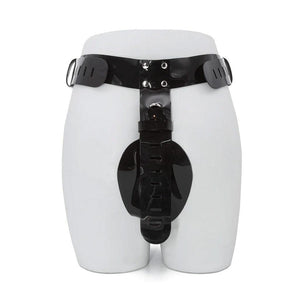 When your sub has a pussy that just won't behave, there's only one thing to do: Lock it up! This handmade chastity belt makes it easy to do exactly that quickly, securely, and with beautiful style that they can wear proudly.
The gleaming obsidian surface of the high-quality PVC does more than enforce chastity on the wearer; it makes the entire experience one of stylish fetish beauty that displays how important the act of surrendering intimate control really is.
Ideal for... BDSM, bondage, submissive training, slave training, BDSM Fashion.
Product Details:
• Fully adjustable up to 40" (101.6cm)
• The waist belt adjusts 23" to 40" (58.4-101.6cm)
• The crotch belt adjusts 25" to 38½" (63.5-98cm)
• Requires 4 locks to stay fastened (sold separately)
• Made with black PVC and nickel-plated hardware
Note: This item is produced in-house by our leather team in Los Angeles. In-house items display as "In Stock," and in a majority of cases we do have current stock on hand, but if not, the items will be made to order for you, and our customer service team will notify you promptly regarding any anticipated wait (usually just a few days). You will have the option to cancel if you do not wish to wait. If other items in your order are available immediately, the order may be sent in multiple parts.