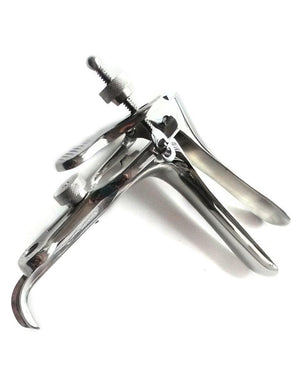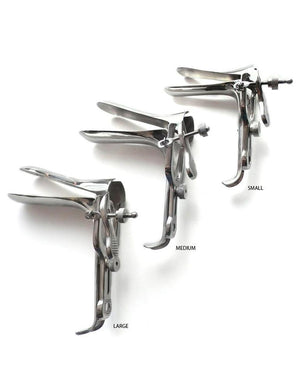 This Graves speculum is a gynecological instrument that can be used for vaginal or anal spreading. The blades are slightly wider than that of a Pederson speculum and therefore are perfect for visualization, especially for sexually experienced adults.
The medium size is recommended for most people. This speculum is made from polished stainless steel and adjustable to different opening sizes.
Product Details
•Small: Length: 3"; width: 7/8" 
•Medium: Length: 3 1/2"; width: 1¼" 
•Large: Length: 4"; width: 1 3/8"
Sold Individually.

SKU: A315 (Small)
SKU: A316 (Medium)
SKU: A317 (Large)