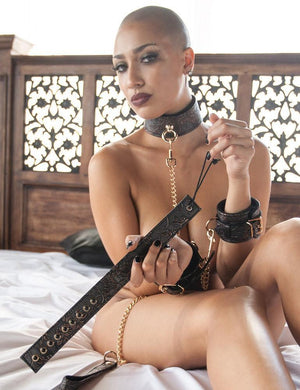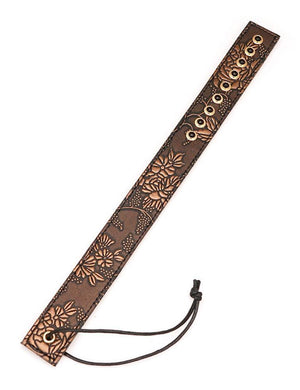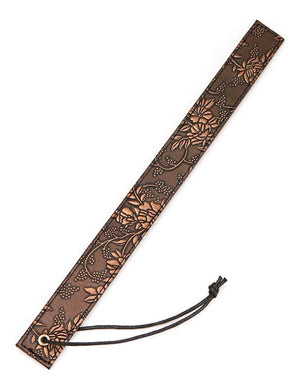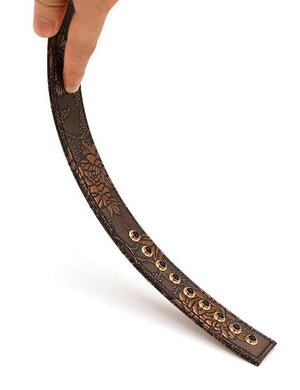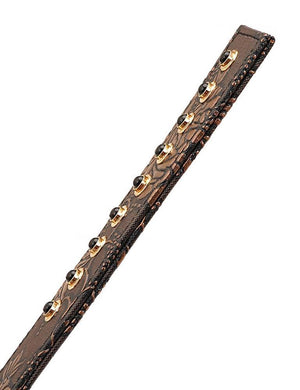 Deal out some discipline in classic Victorian style! As cruel as it is elegant, this spanking paddle is made of modern-day polyurethane but decorated with a graceful floral print that evokes an old-fashioned drawing-room. A lovely tool to take out when you want to combine tea and discipline.
To ensure you make an impact on a willing but disobedient bottom, the business end is studded with nine beads. Beauty and pain in one simple and powerful package.
Ideal for… BDSM, bondage play, impact play, vegan bondage, submissive training, slave training.
Product Details:
• Width: 1.25" (3.2cm), Length: 15" (38.1cm)
• Floral print on vegan polyurethane