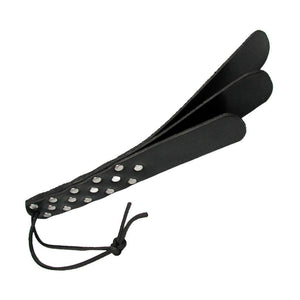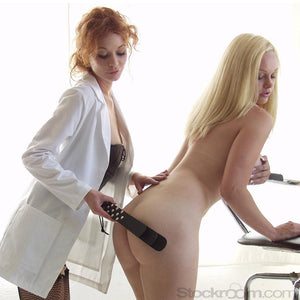 Crafted by our own in-house design department, the 3-Ply Leather Slapper triples the slap of other paddles/slappers.
The alternating lengths of leather (9½", 11½", and 12½") allow for three separate contact points, each with varying degrees of intensity. A tie attachment provides easy hanging and display options.
Note: This item is produced in-house by our leather team in Los Angeles. In-house items display as "In Stock," and in a majority of cases we do have current stock on hand, but if not, the items will be made to order for you, and our customer service team will notify you promptly regarding any anticipated wait (usually just a few days). You will have the option to cancel if you do not wish to wait. If other items in your order are available immediately, the order may be sent in multiple parts.