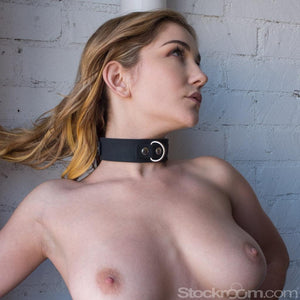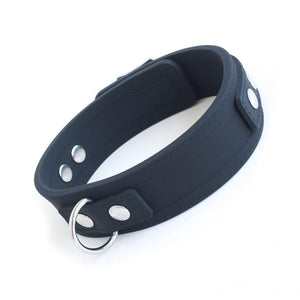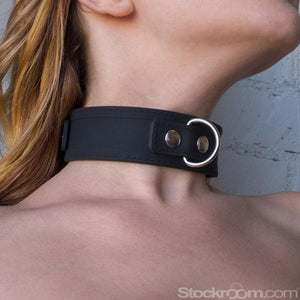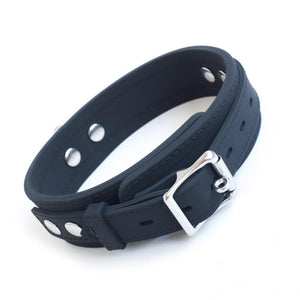 Made for petite submissives or those with smaller necks, this strong, silky silicone bondage collar is a smaller version of our original Large Silicone Locking Collar.
Lock your naughty sub up and take them for a walk by attaching a leash to this collar's functional D-ring. Our silicone collar is durable, comfortable, vegan-friendly, and allergy-free. This BDSM collar has an adjustable buckle-closure that makes secure sizing a breeze. Basic but classic, this will be the collar you will fall head over heels for.
Ideal for… submissives, submissive training, slave training, bondage play, BDSM, vegan bondage, vegan BDSM gear, puppy play.
Product Details:
• Food Grade Silicone
• Nickel plating/Brass/Zinc/Steel
• Collar height: 1.5" (3.8cm)
• Fits necks 12.25-16" (31-41cm)
• Locking Buckle