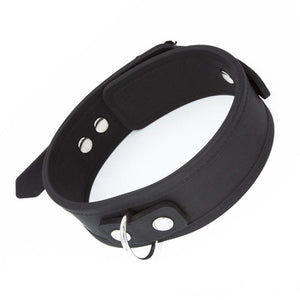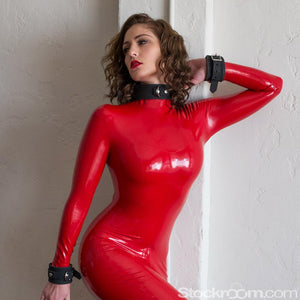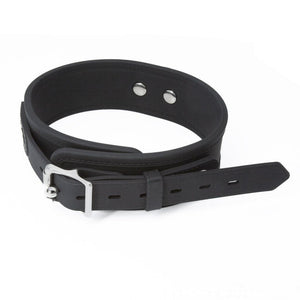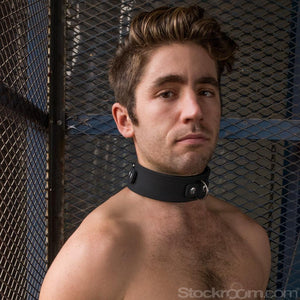 Introducing The Stockroom Silicone Line of supple, sexy, and strong silicone bondage gear!
Ah yes, we need to lock you up in your collar, naughty one! This silicone locking collar is just the thing for your sub. A functional O-ring is attached so you can hook your leash and take your sub for a long walk, and the vegan silicone is allergy free and rugged. The collar has an adjustable closure so that the collar fits most necks, and we do offer a small size for smaller necks.
Basic but classic, this will be the bondage collar you use most often.
Ideal for… submissives, submissive training, slave training, bondage play, BDSM, vegan bondage, vegan BDSM gear, puppy play.
Product Details:
• Collar height: 1.75" (4.4cm)
• Collar fits neck 14.5-20" (36.83-50.8cm)
• Food Grade Silicone
• Nickel plating/Brass/Zinc/Steel
• Locking Buckle