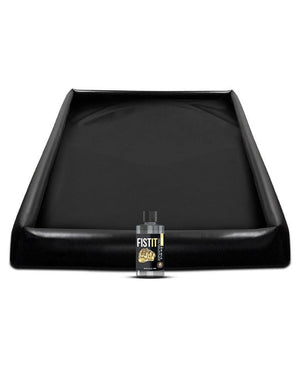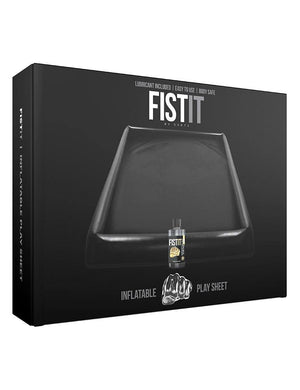 If you're always telling your partners "There's no such thing as too much lube," the Inflatable Play Sheet will show them exactly what you mean. It's kind of like a wading pool for adults — except it's made from body-safe PVC and is sturdy enough to stand up to enthusiastically filthy play.
The inflatable sides are over 6" high, so you can slip and slide and thrash as much as you want without getting lube on the floor of your dungeon, bedroom, or living room. It's great for fisting sessions — all the lube you need is right there, so it's easy to get slick, sticky, and ease into whatever space you like. For splosh scenes, it's practically a dream come true.
In addition to the solid construction, the Play Sheet also comes with its own bottle of concentrated lube. Mix it with water and you have a whole 5 liters to play in.
So come on in! The lube is fine.
Product Details:
• Made of body-safe PVC
• Width: 61.4" (156 cm)
• Length: 73.6" (187 cm)
• Height: 6.3" (16 cm)