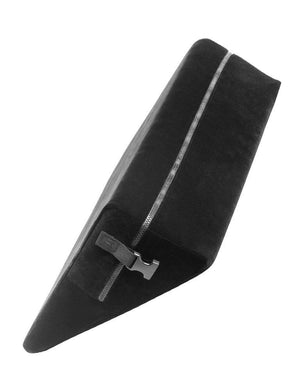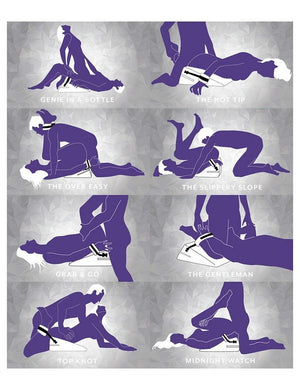 Wicked and wonderful, the Black Label Wedge gives you the opportunity to tie down your partner and explore the restraining arts. The subtle slope and firmness of the Wedge is ideal for providing support and lift for missionary and sensational oral. It also makes new positions easier and more satisfying by deepening the angle of penetration to heighten sensation and reach the G-spot.
Plus, use it as a fulcrum point under the knees to add oomph to your pelvic thrusts. Add wrist cuffs to keep your lover exactly where you want them. Delivered vacuum compressed. The wedge comes with microfiber wrist cuffs. 
Ideal for…couples, g spot stimulation, p spot stimulation, sex position support, BDSM, bondage, kinky sex.
Product Details:
• Material: Microfiber
• Fabric Details: Microfiber - original microfiber cover - 100% nylon
• Cover: Machine-washable microfiber
• Liner: Polyester
• Foam: Fully supportive polyurethane
• Dimensions: 24 x 14 x 7
SHIPPING NOTES:
This will be drop shipped directly from the manufacturer, separately from other items (please allow 1-2 weeks). International orders are not available. The price of the item includes FREE SHIPPING within the continental US. Additional shipping fees may apply otherwise. Express shipping is not available for this item.
SKU: G566MC