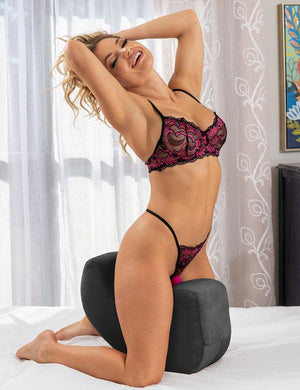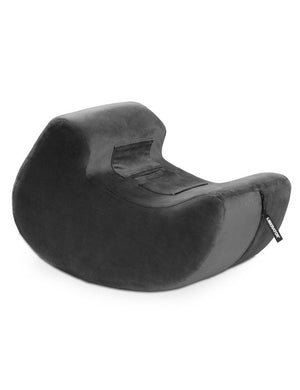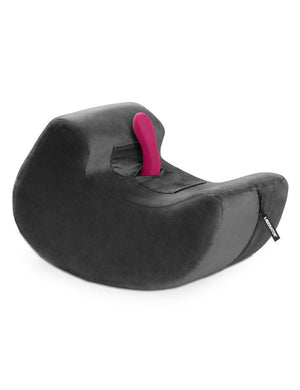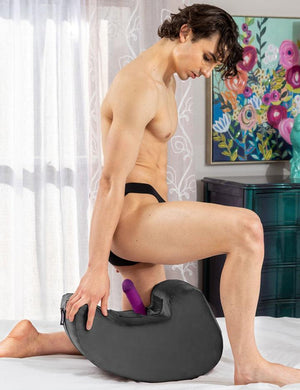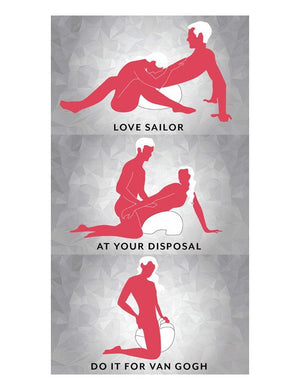 Ergonomically designed, the Pulse features soft lines that contour and move with the body to recreate the natural rocking sensation of sex. With a low height and narrow width, the Pulse is easily straddled in a cowgirl position. Solo or with a partner, it allows for hands-free enjoyment of vibrators and dildos simultaneously by featuring two separate pockets - one to house small vibrators or bullets to achieve clitoral stimulation and another to tuck a dildo into. You can also turn the Shape over for a gently sloped lift for hips or your head when with a partner. Delivered vacuum compressed.
Ideal for…couples, kinky sex, sex position support, female masturbation, doggy style, fucking from behind.
Product Details:
• Material: Microfiber
• Fabric Details: Microfiber - original microfiber cover - 100% nylon
• Cover: Machine-washable microfiber
• Liner: Polyester
• Foam: Fully supportive polyurethane
• Dimensions: 20 x 12 x 13
SHIPPING NOTES:
This will be drop shipped directly from the manufacturer, separately from other items (please allow 1-2 weeks). International orders are not available. The price of the item includes FREE SHIPPING within the continental US. Additional shipping fees may apply otherwise. Express shipping is not available for this item.
SKU: G571