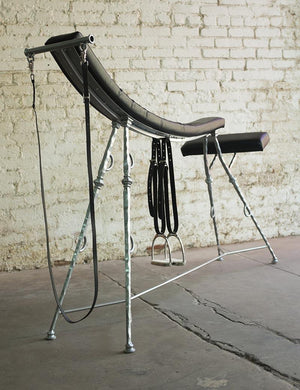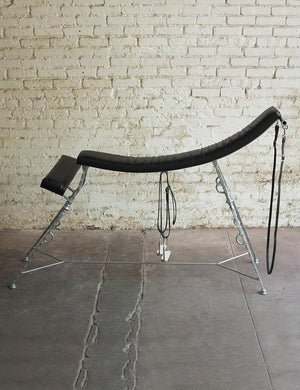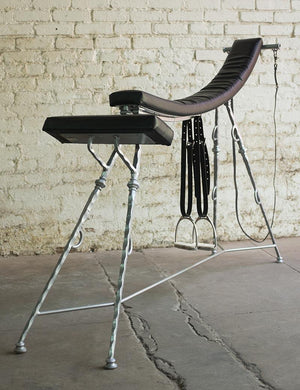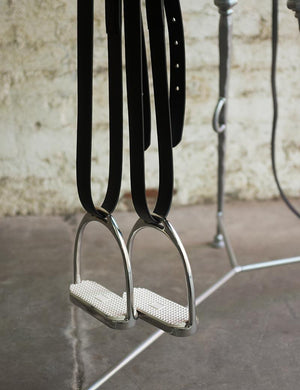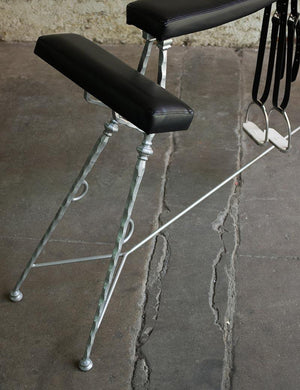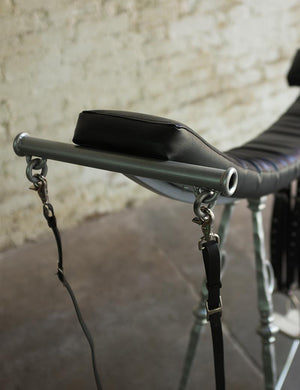 This has been called the ultimate pony play spanking horse for good reason. With English leather stirrups, comfortable reins, an adjustable kneeling pad, and a black saddle, all attractively studded with nickel, this pony is comfortable, versatile, and elegant enough to become a centerpiece of any play space.
It can be used for flogging, spanking, or grooming the willing pony in your life. Not only does this piece have a spotless track record for quality and excellence, but it also has a fascinating history: Janet Jackson once took this model on tour as a stage prop. Take home this fun, functional, and famous piece while you still can.
Important Notes:
• The Pony Horse will be drop shipped directly from the manufacturer, separately from other items. This custom furniture is Made-to-Order and constructed from scratch; please allow 14-16 weeks for the item to be made and shipped.
• All sales are final and no returns can be accepted. If you have any questions about this furniture piece, please contact our Customer Support.
• Express/overnight shipping is not available for this item.
• A contact number is required at checkout for scheduling delivery.
• International customers: A shipping surcharge may be applied based on delivery address. You will be contacted with a shipping surcharge quote, or you may inquire for details prior to placing your order.
For rush orders, please call us. (Extra freight charges may apply, and there may still be delays as well.)