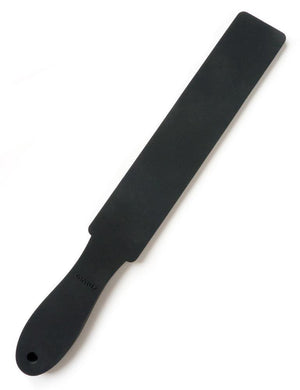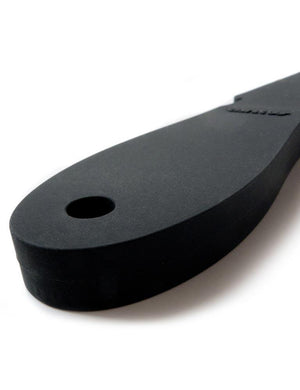 If you've craved something soft, but strict; severe, yet sensuous; sadistic, but seemingly innocent, we've got just the thing for you!
Made from their own unique ultra-premium silicone blend, this paddle delivers a singular sensation when wielded by a dominating hand. In addition to its hygenic properties, silicone delivers kinetic energy more efficiently than leather, but with less rigidity than a wood or plastic paddle. It doesn't take much of a swing to create a stinging impact, so be sure to exercise caution when you land your blows!
Measurements:
• Overall Length 15in/38.1cm
• Paddle Length 10in/25.4cm
• Width 2in/5.1cm
• Thickness .25in/.6cm
Product Details:
• Made of 100% ultra-premium silicone
• Phthalate-free
• Handle length 5in/12.7cm
• Hole in handle for easy hanging
Safety, Care, and Usage:
Latex-free and hypoallergenic, non-porous silicone can be bleached, boiled or washed in the dishwasher.