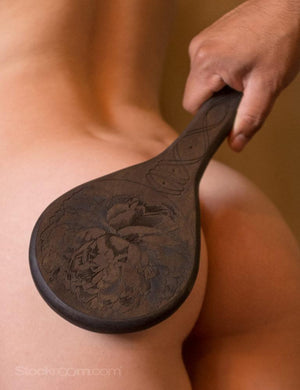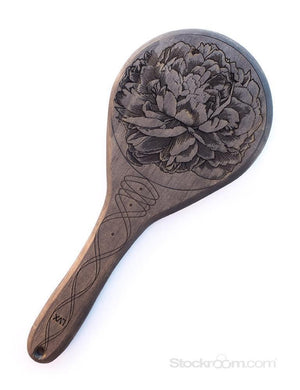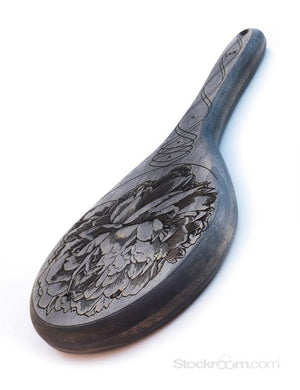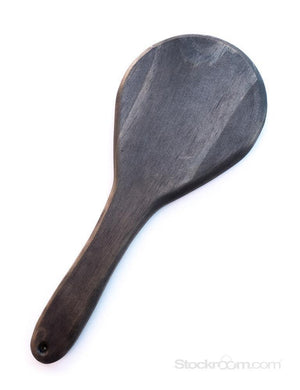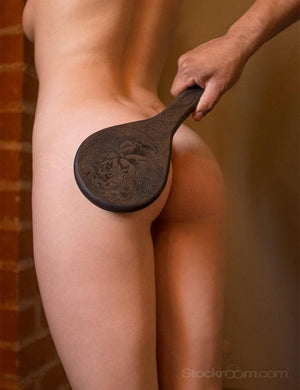 This handcrafted solid wood paddle is where heavy play meets high art. Made from a single piece that is shaped, smoothed, engraved and finished. Beautiful on the shelf, powerful on impact.
The meticulously carved floral pattern leaves its mark on impact. The heavier the landing, the longer the mark will last. This paddle is forward-balanced for a strong swing and its round striking surface makes for a precise landing. The thickness of the wood makes for a stiff, decisive impact. Use the smooth side for prolonged spanking, use the engraved side to stamp the flesh or to grip it!
The design is beautifully intricate. Every edge is rounded, sanded, and finished. The grip is comfortable and the edges give into the skin for a nice, even impact. Give your play a touch of ritual.
Product Details:
Body: Oak, finished
Length: 12"
Thickness: ¾"
Striking surface: 5" round