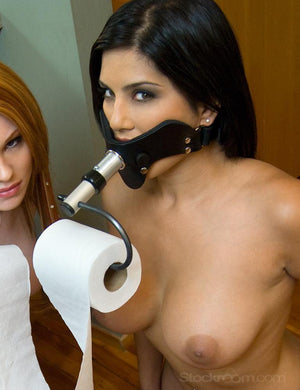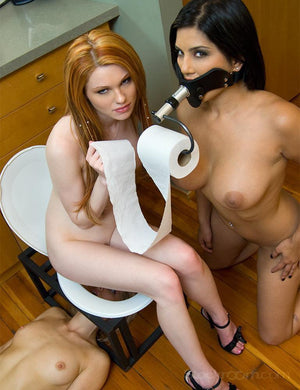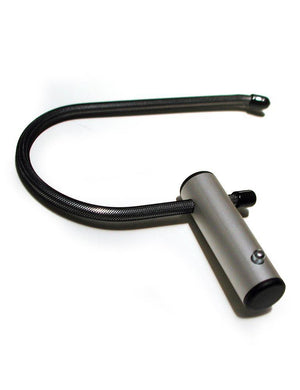 Put your submissive to good use with the Toilet Paper Attachment for Scott Paul's Humiliator Gag. This attachment provides a great way to learn humility, and will look great in the restroom! Simply attach the Toilet Paper holder attachment to the gag, and enjoy hours of handy servitude.
The Toilet Paper Attachment is attached to a sturdy, lightweight metal rod. The rod attaches to the metal tube in front of the gag. The Toilet Paper holder is made of a lightweight 1/4" thick curved metal bar covered in easy-to-grip mesh webbing. It holds a standard roll of toilet paper with style.
The gag and all other attachments are sold separately.
Scott Paul gear is très kinky, très chic, and built to last a lifetime. Made from aluminum tubing, stainless steel and other industrial components, this gear is well known for artistic styling, quality construction, and unique sensations to deliver a memorable experience. Every piece is designed and carefully hand assembled in Seattle, Washington.
*We apologize, but this item is not available for promotional discounts at this time.