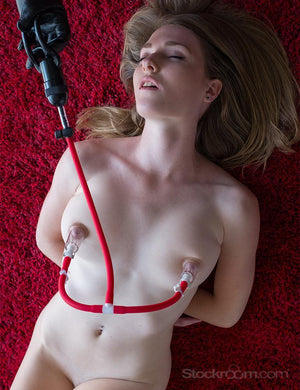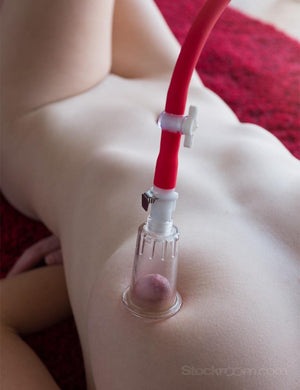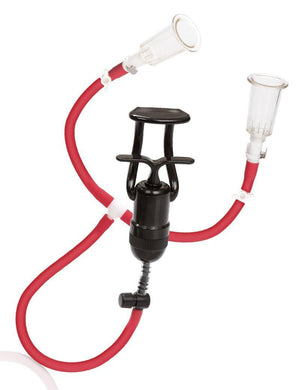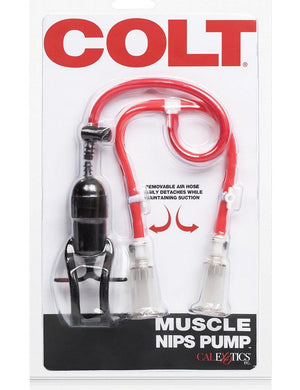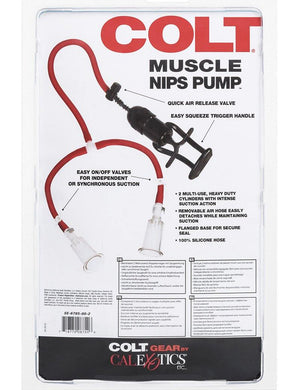 Colt presents for your pleasure two multi-use, heavy-duty cylinders with intense nipple suction action!
The Colt Muscle Nips Pump comes with flexible silicone hoses with independent on/off valves for customized use. The removable air hoses easily detach while maintaining superior suction. Complete with an easy squeeze trigger handle and a quick air release valve, this Pump is all you could need.
Ideal for... nipple stimulation, nipple suction, nipple torture, sensation play, nipple play, BDSM.
Product Details:
• Bulk Weight: 7.2(oz) / 0.2(kg)
• Each cylinder measures 2x1.5in/5x3.75cm
• Materials: Acrylic (cylinders); Silicone (hose); ABS (handle, release valve); POM (connector, on/off valves)