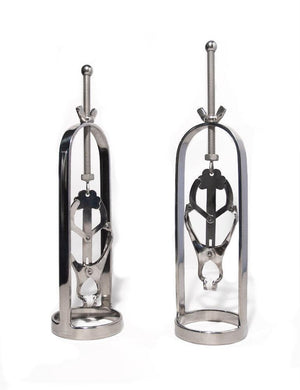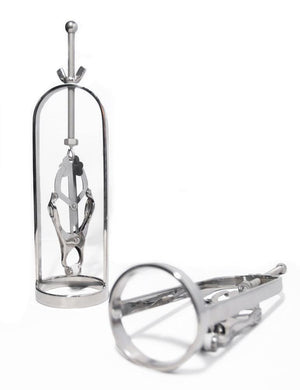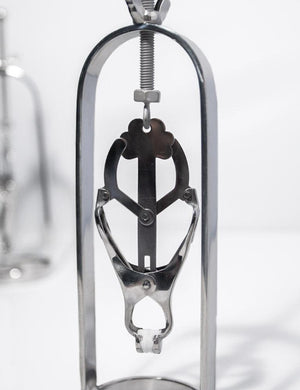 The Tit Tuggers consist of a pair of erotic nickel plated breast and nipple torment devices specially designed to pinch and pull the tits. They are pleasurably painful and playful, and even though they pinch hard they feel good.
The Tit Tuggers work by first clamping the clothes-pin style pincher to the nipple. The clamper is fastened to a stem and together they measure a total length of 6¼". The stem is threaded.
The curved metal arch has an opening in the center for the stem to fit through and a wing nut on the outside hold it in place. The stem can be pulled through and tightened to pull the nipple out up to a total of 1½".
The base ring that circles the nipple has a total circumference of 6.5" and a 2" diameter. The Tit Tugger frame is 5" long and weighs 0.32 pounds.
This is a wonderful tool for nipple stretching as well as teasing and tormenting the breasts in a hot and sexy fashion.
The Tit Tuggers are sold in pairs.