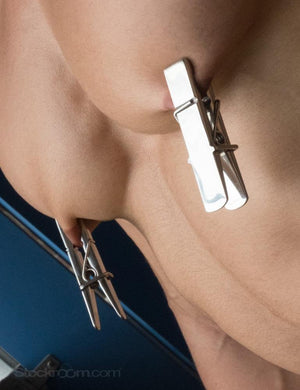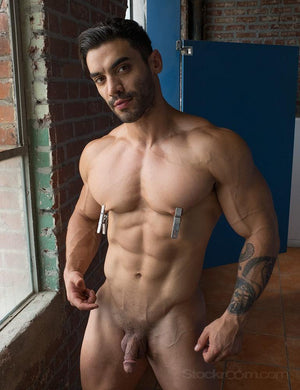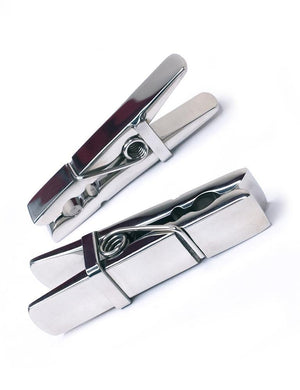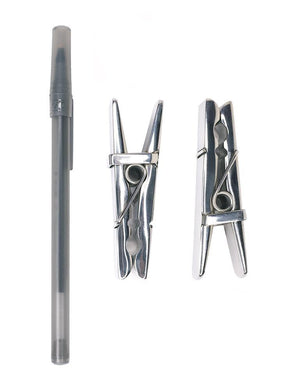 You have a modern electric clothes dryer, so why keep clothespins around? Any devoted kinkster knows the answer to that: Because they're great for tormenting nipples and other sensitive bits.
Made from solid stainless steel, these nipple clamps are intended for serious play. Not only do the jaws grab onto the wearer's nipples (or any other especially sensitive and convenient part of the body) with an unforgiving force, they're substantial enough that their own mass gives a nice little tug all on its own. Once they're on, it's hard to forget that they're there.
Ideal for...nipple stimulation, nipple torture, sensation play, tit tugging.
Product Details:
• Length: 83 mm/3.25"
• Jaws open to 13 mm/0.5" wide
• Made from stainless steel
• Sold as a pair
SKU: G598