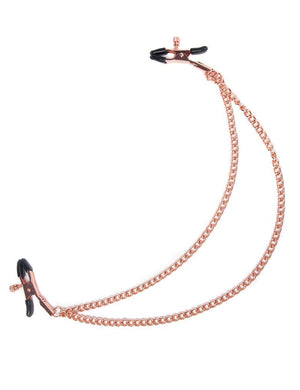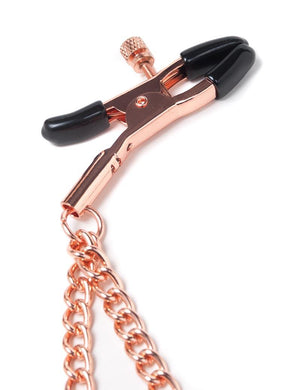 Add a luxurious look to your play with the Entice Tiered Intimate Clamps. While the adjustable nipple clamps pinch as tight as needed, 2 elegant rose-gold toned chains drape across the chest, flattering all skin tones with its gorgeous warm reflections.
Each clamp features a soft, phthalate-free PVC pad on each tip for a comfortable squeeze and is adjustable to as light or tight as you want to constrict each grip. The metal is made from non-tarnishing, nickel-free iron to ensure it maintains its luster and won't irritate sensitive skin.
Perfect for special occasions, or making every playtime special.
Safety, Care, and Usage:
Wash with warm, soapy water. Dry thoroughly.