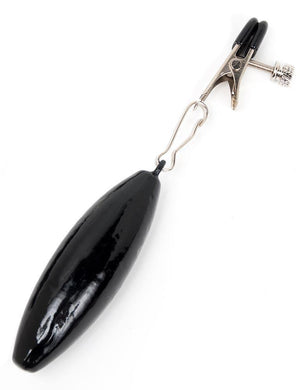 Each of these adjustable alligator-style (no teeth) nipple clamps comes with an added bonus: a standard metal fishing weight coated in black vinyl, attached by a small metal clip.
The tension of the clamp is easily controlled with a turn of a screw, and the weight is fully detachable. Each clamp with weight is sold individually.
As always, please use caution, care, and common sense to avoid injury.
SKU: B522 - 2 oz
SKU: B524 - 10 oz