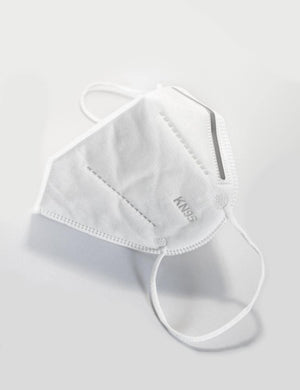 Breathe easier — and safer — with a pack of these high-quality KN95 masks. Sturdy and comfortable, they're just what you need to make your quarantine experience more pleasant or to add a touch of atmosphere to your latest medical scene.
With five layers of protection, K95 filters keep out 95% of all particles greater than 0.3 microns in diameter, including pollen, dust, water droplets, viruses, and other nasties. An adjustable nose piece helps create a tighter seal and prevents eyeglasses from fogging up.
Disposable; made for one-time use. Sold individually.