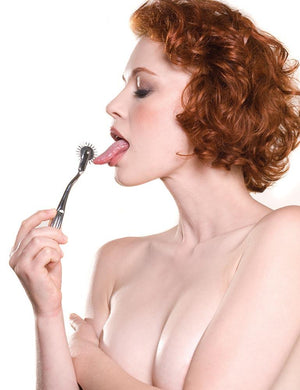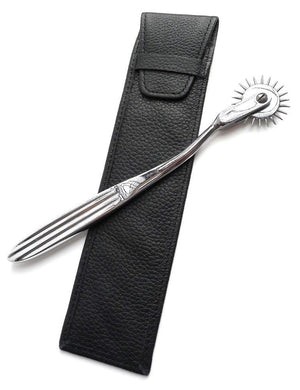 Lightly roll over the skin for a unique sensation. Great for sensory play or medical scenes. (Includes leather sheath.)

Stockroom.com is thrilled to introduce the KinkLab line, presenting an opportunity to test the limits of pleasure with aid from high-quality, appealing, and functional products. KinkLab products are designed to help you realize your own visions of how passionate, creative, and positively charged your private erotic life can be.

These products and the packaging they come in are designed in the USA. The unique packaging displays these products clearly and honestly. In many cases the packaging is also reusable and provides a functional and attractive way for you to store your toys for future use.