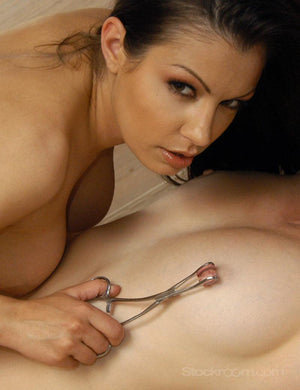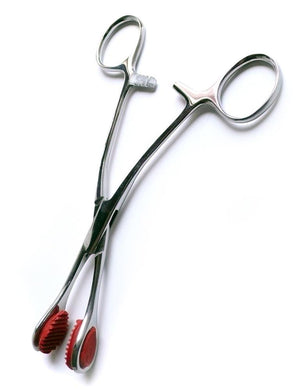 These are high quality stainless steel forceps with corrugated rubber tips which have a firm grip. The rubber tips can be removed leaving the rounded ends of the forceps open for piercing procedures.
These forceps are shaped like slightly curved scissors and are approximately 7" long. They can be adjusted to three different levels of tightness.
Can be used as nipple clamps by adventurous souls.