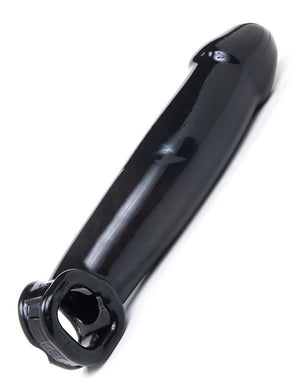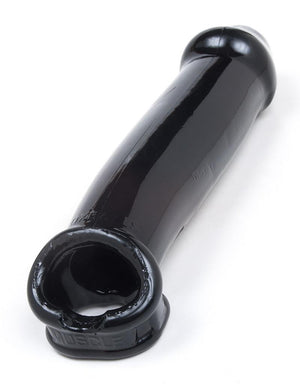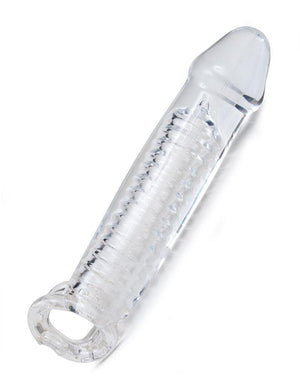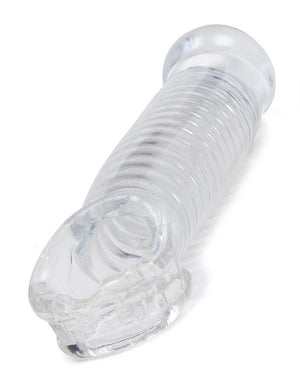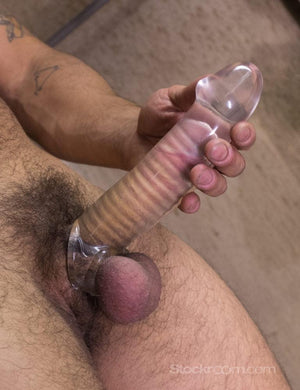 Ok, we're going to get real here. There are toys that are made for partner use but are typically designed to be more fun for one person than the other. Enter the blessed sex saviors at Atomic Jock by Oxballs, who are constantly tweaking and improving their already innovative and successful sex toys.
Let us now introduce their new and improved sheath, the Muscle. This cock sheath is made from a soft TPR, allowing it to mold more closely around your own cock, lined with soft ridges, creating incomparable, intense massaging vacuum suction sensations that will keep you thrusting deeper and harder while your partner enjoys getting filled with an enlarged version of you. Think cock sheaths dull the sensations for the top? Muscle does the opposite.
Muscle also uses the improved Cocksling 2 for its base, holding it secure while also firmly gripping your cock and balls, keeping your erection hard and making your orgasms intense. Each Muscle also comes with a silicone stopper that can be used at various points inside the sheath for a tight fit for the wearer, so you can customize it to your own size.
Available in Black and Clear (for the best view).
Product Details:
• Made of Flex-TPR (Thermo Plastic Rubber)
• Phthalate-free
• Available in Black and Clear
• Total Length: 10 in/25.4 cm
• Insertable Length: 8 in/20.32 cm
• Circumference: 6 in/15.24 cm plus the size of your own penis
• Diameter: 1.91 in/4.85 cm plus the size of your own penis
• Weight: 7.7 oz/ 218.3 g
Safety, Care, and Usage: Made from TPR, compatible with all lubricant types. Clean this toy with warm water and detergent soap. Allow to air dry completely before storage.