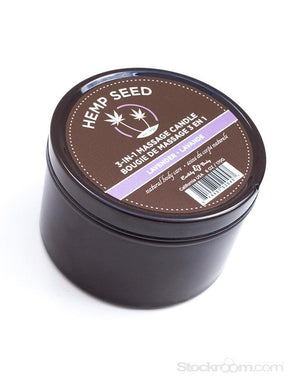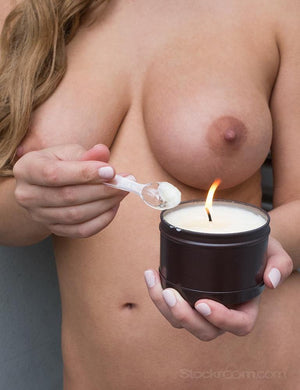 Directions: Burn candle until partially liquid. Allow oil to melt to the edges of the tin. Pour or spoon into hand & apply to skin. Can be used as a warm massage oil or daily moisturizer. Keep wick trimmed to 1/4 in (0.64 cm).
Hemp seed oil, the primary ingredient in these candles, has a fantastic slip factor for massage and, because it penetrates to the lipid layer of the cells, skin is left soft and moisturized, not greasy or goopy. Soy oil burns cleaner and longer than paraffin, so these candles will burn for up to 60 hours. Scent is similar to Wild Lavender.
Ingredients:
Hydrogenated Vegetable Oil, Glycine Soja (Soybean) Oil, Fragrance, Cannabis Sativa (Hemp) Seed Oil, Prunus Armeniaca (Apricot) Kernel Oil, Persea Gratissima (Avocado) Oil, Tocopherol (Vitamin E), Simmondsia Chinensis (Jojoba) Seed Oil, Cocos Nucifera (Coconut) Oil.