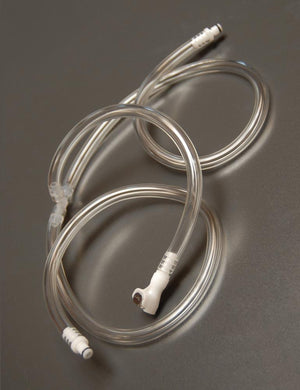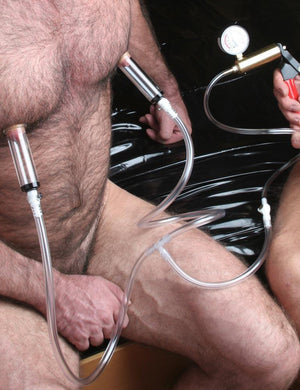 This tube allows two cylinders to be suctioned simultaneously, using the same pump.
The two tubes that connect to each cylinder have lengths of 34" each. The tube that connects to the Basic or Deluxe Brass Hand Pump measures 24" in length.
The nipple cylinders shown in the photo are sold separately.