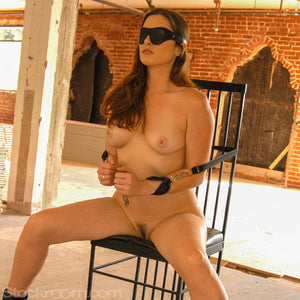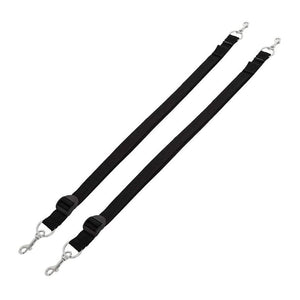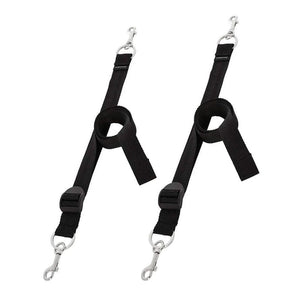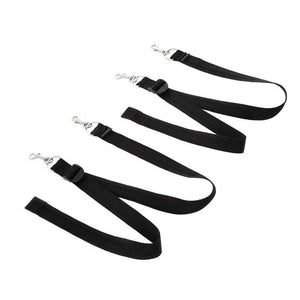 These Tethers were designed for use with the SportSheets bondage system, but can be used with or without other SportSheets items to help create any number of creative bondage possibilities.
The tethers are made of black nylon webbing, with an O-ring and silver-colored snap hook at each end for fastening to or around almost anything from wrist/ankle cuffs and collars to bedposts and chair legs.
Maximum length is 48", but the Tethers are adjustable, and can easily be shortened down to less than 12". Kit comes with a set of TWO tethers.