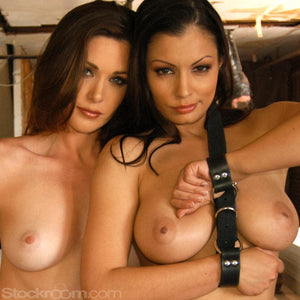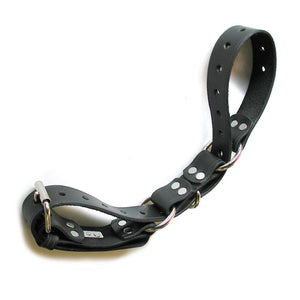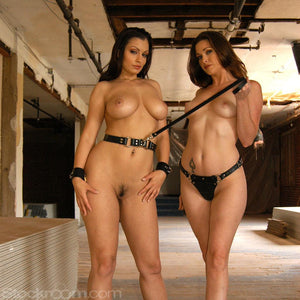 Based on a traditional cowboy horse rancher's belt, this belt/bondage device is a convenient and handsome accessory for everyday wear and bondage play. When worn around the waist, it is a classic functional leather belt, but when removed and looped through the two O-rings and center D-ring, it instantly becomes a handy bicep binder, restraint for wrists, ankles, elbows, etc.
The sturdy leather belt is 1¼" wide, with strong steel rivets, O-rings, a D-ring, and a buckle.
Note: As you choose your size, please note that the measurement is for the size that goes around your waist with pants on.
Size Measurements:
Small/Medium
• Belt Measurements: 13" – 37 1/2"
• Binder Restraint: 5 1/2" - 12"
Medium/Large
• Belt Measurements: 13" - 45"
• Binder Restraint: 5 1/2" - 16"
Note: This item is produced in-house by our leather team in Los Angeles. In-house items display as "In Stock," and in a majority of cases we do have current stock on hand, but if not, the items will be made to order for you, and our customer service team will notify you promptly regarding any anticipated wait (usually just a few days). You will have the option to cancel if you do not wish to wait. If other items in your order are available immediately, the order may be sent in multiple parts.