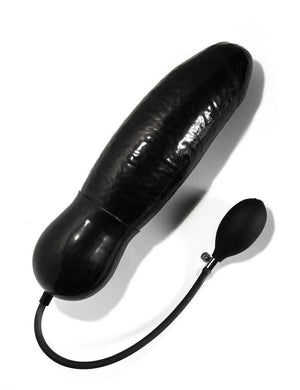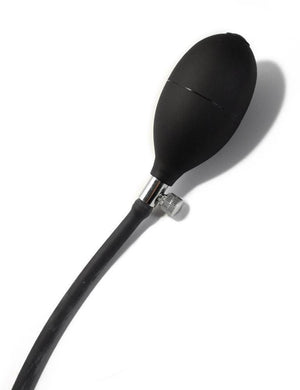 When size really matters, the Gargantua Inflatable Dildo is what you need. BIG doesn't even start to describe this high-quality rubber cock.
At about 10.6" long and over 3" in diameter, before you even start pumping, the Gargantua is for anyone whose ass or pussy hungers to be stretched and pushed to the limit. Then you can go beyond, by slowly pumping the hand bulb. With careful pumping, you can get an extra 30-40% on the girth, while the valve gives you precise control over inflation or deflation.
Product Details:
• Total Length: 14in (35.6cm)
• Insertable Length: 9.5in (24.1cm)
• Dildo Diameter (max inflation): 3.3in (8.4cm)
Safety, Care & Usage:
Wash with warm water and soap. Dry with a lint-free towel and store away from dust and out of direct sunlight.