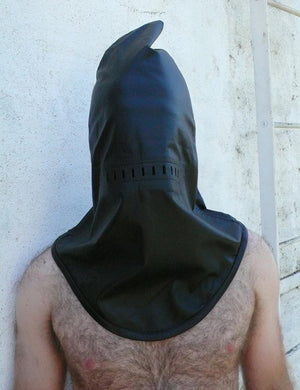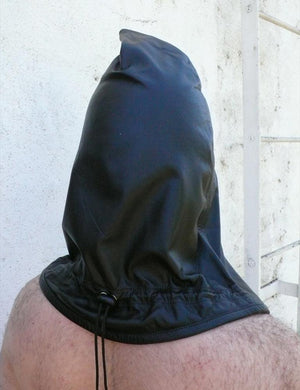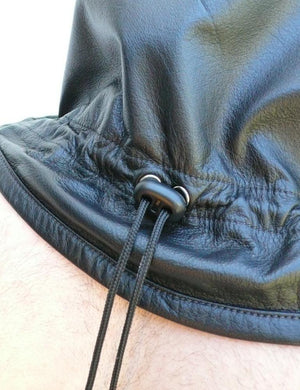 The Guillotine Hood is a stylish and edgy BDSM re-imagining of the dreaded executioners hood worn throughout history. This versatile leather hood can be worn by both master or submissive and has a variety of kinky role play possibilities just waiting to be staged in your own private dungeon.
This Guillotine Hood is made with supple lightweight garment leather and features an abrasion-resistant nylon cord with a drawstring clasp for a secure fit. The only opening in this hood is a series of ten small ½" slits that can be used to look out of or as air openings (depending on how it is worn).
This unique Stockroom creation is certain to inspire dread and awe during your next play session.
Total Length Approximately 23" (Top to Bottom)
One size fits most.
SKU: J448
Note: This item is produced in-house by our leather team in Los Angeles. In-house items display as "In Stock," and in a majority of cases we do have current stock on hand, but if not, the items will be made to order for you, and our customer service team will notify you promptly regarding any anticipated wait (usually just a few days). You will have the option to cancel if you do not wish to wait. If other items in your order are available immediately, the order may be sent in multiple parts.