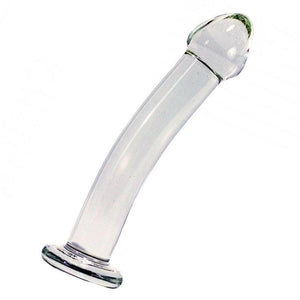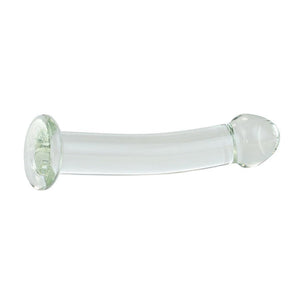 The graceful arc of this glass dildo will take you to great heights of pleasure whether you use it for vaginal or anal penetration, strap-on play or just taking it in hand. The strong, handcrafted borosilicate glass is made to hold up to your most enthusiastic passions, while the curve is just right to hit the G-spot or P-spot. (Which you aim for is up to you.)
If you love temperature play — or are thinking of trying it — this is an excellent choice to keep in your bag. The glass can be chilled in ice water or warmed up inside your body for extra stimulation.
Product Details:
• Made of body-safe, phthalate-free borosilicate glass
• Total Length: 5.9in (14.9cm)
• Insertable Length: 5.5in (13.9cm)
• Diameter: 1.4in (3.5cm)
• Weight: 8.1oz
Shipping Notes:
This will be drop shipped directly from the manufacturer, separately from other items (please allow 3-5 days). Certain international orders are not available, please contact our Customer Service to inquire. Express shipping is not available for this item.