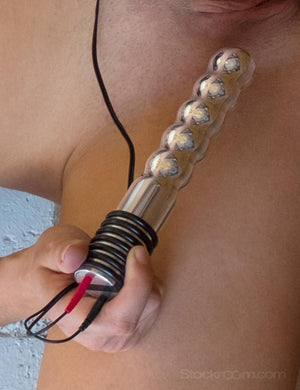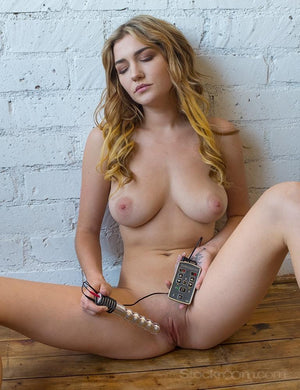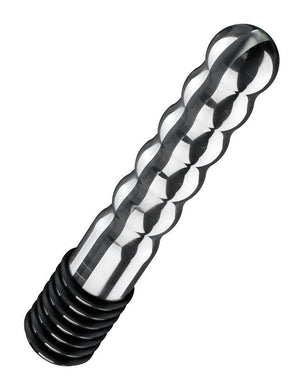 Beginners and experienced players alike will thrill to learning how to "ride the wave" with this electric dildo. The sensual curves of the shaft make anal or vaginal penetration a real pleasure, but that's just a tease for what happens when the power starts flowing. Once you plug this into an ElectraStim power box and hit the switch, the sensation travels even deeper. The ElectraStim Wave Electro Dildo is great for giving your PC muscles a little extra pleasure.
This is the perfect sex toy for people who are just starting to explore the joys of electro-sex, but longtime fans will love having it in their collection as well. When a regular vibe just can't get you where you want to go, the Wave is one toy that can take you there.
Product Details:
• Length: 5.5" (135 mm) insertable length
• Circumference: 3.5" (28mm)
• Connectors: 2 x 2mm pin connectors
• Materials: Marine-grade aluminum contacts, acrylic isolator strip, and nitrile insulating rings.
Safety: This item is not suitable for use in the shower, bath, or any other location where water is present while a stimulator is connected.