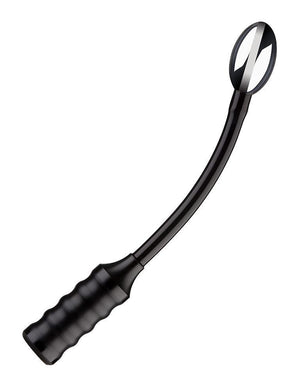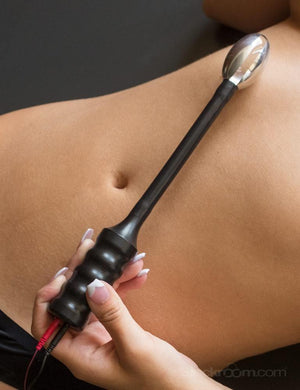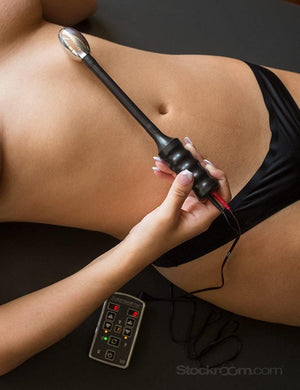 The powerful ElectraStim Depth Charge e-stim dildo is built to take pleasure into the deepest corners of your body during vaginal or anal play. You can twist and shape the neck to follow exactly the contours of your own body until it hits just the right spot. With seven inches of insertable length, the Depth Charge has plenty of reach to get where you need to go, and the silicone neck is strong enough to give you firm, precise massage on your G-spot, A-spot, or P-spot.
When you plug the Depth Charge into a power box using two 2mm leads, it will take you even farther, awakening muscles and pleasure points that you may have never felt before. If you've been wanting an introduction to penetrative e-stim play, the Depth Charge is an extremely well-built piece of gear that adapts easily to how -- and where -- you want to stimulate your body.
Product Details:
• Flexible, silicone-coated neck
• 7" (17.8cm) insertable length / 3.35" (8.5cm) circumference at widest point
• Takes 2 2mm connectors
Safety: This item is not suitable for use in the shower, bath, or any other location where water is present while a stimulator is connected.