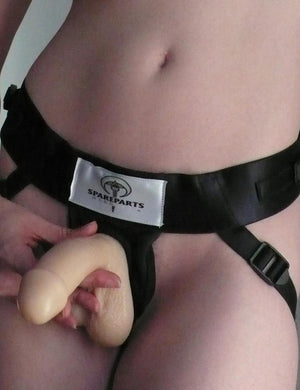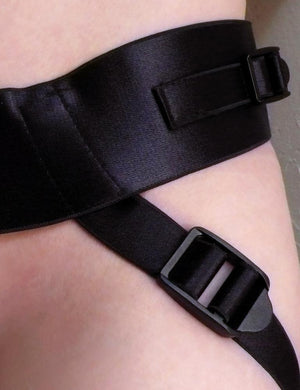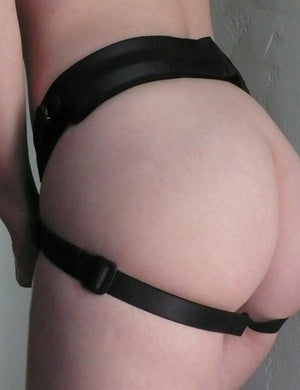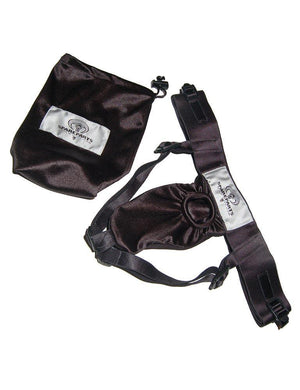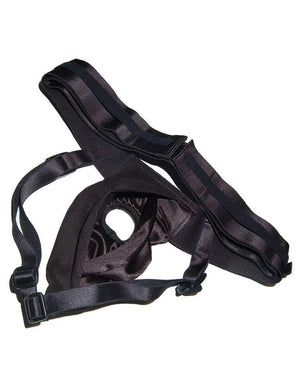 Showcasing equal parts versatility and functionality, serious care and attention went into creating the innovative Spareparts Joque Dildo Harness. Made from high-quality synthetics, the harness is leather-free and durable, ideal for the most vigorous strap on sex imaginable. The inner layer is lined with soft triple-mesh, providing maximum breathability and little chafing while molding to the wearer's shape and size. Keeping every inch of the wearer in mind, the comfortable two-strap "between the legs" design was built to make the dildo feel like a natural extension of the body.
Featuring Velcro straps and sturdy plastic buckles, this dildo harness is fully adjustable which ensures a perfect fit without pinching or requiring frequent readjustments. The O ring is stitched into the fabric, which means it won't scrape or damage your favorite sex toys. The overall design and comfort of this harness make it a perfect choice for satisfying all-day wear with your favorite packer dildo.
The Spareparts Joque Dildo harness is waterproof and machine washable, so you can get as down and dirty as you like with your strapon toys. Comes with a sleek Travel Bag. Available in Black.
Product Details:
• Includes Travel Bag for storing
• Available in 2 sizes: Size A and Size B
Size A
• 4.5in/11.4cm O Ring Circumference
• 1.4in/3.5cm O Ring Diameter
• 18in/45.7cm Minimum Circumference Waist
• 52in/132cm Maximum Circumference Waist
• 17in/43.2cm Minimum Circumference Thigh
• 24in/61cm Maximum Circumference Thigh
Size B
• 4.5in/11.4cm O Ring Circumference
• 1.4in/3.5cm O Ring Diameter
• 20in/50.8cm Minimum Circumference Waist
• 64in/162.6cm Maximum Circumference Waist
• 21in/53.3cm Minimum Circumference Thigh
• 31in/78.7cm Maximum Circumference Thigh
SKU: D338 (Size A)
SKU: D339 (Size B)