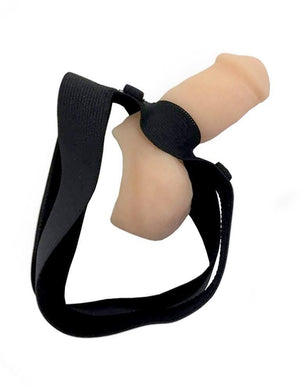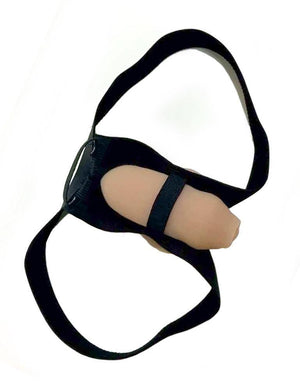 Whether you want to pack a visible bulge or just wear your favorite stand to pee (STP) device, this packer strap is a comfortable and convenient option for making you stand out "down there." Unlike other harnesses, this one features two loops so that you can pack your cock as a discreet (but still visible) bulge or let it stick out strong and proud.
How it works:
• The plush elastic packing strap goes around each of the wearer's thighs and holds the STP or packer. The product is secured through the strap.
• There are 2 small silicone backed elastic straps for securing the shaft of your STP or packer in either an "up" or "down" position.
• The opening in the packing strap can accommodate any STP or packer with a shaft up to 1.5″ in diameter
For correct sizing, measure the circumference at the very, very top of your thigh, (the tape measure or string you are using for the measurement should make a complete circle around your leg) where the leg opening of a speedo would be.
Ideal for…gender expression, genital enhancement, transmen.
Product Details:
• Size Small: Fits Thighs 19-21"
• Size Medium: Fits Thighs 22-24"
• Size Large: Fits Thighs 25-28"
• Size X-Large: Fits Thighs 29-32"