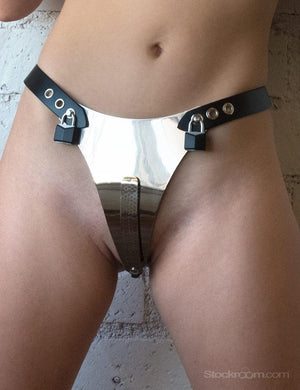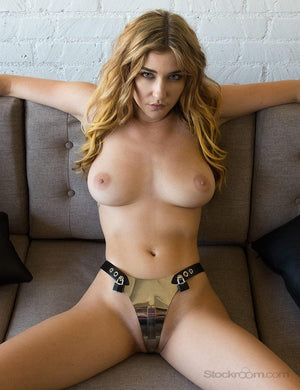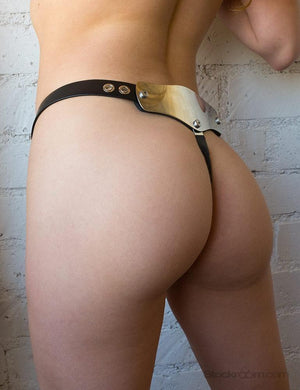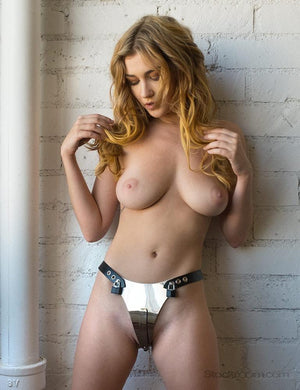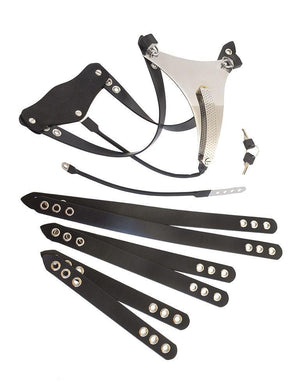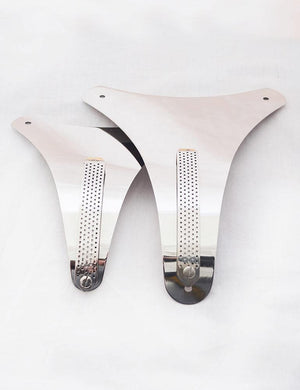 Take control of your desires with this Female Hybrid Chastity Belt! This gorgeous, handcrafted female chastity belt is made of stainless steel and BioThane-coated webbing. This chastity shield of this belt covers the labia, whilst the secondary mesh shield securely encloses the rest of the vulva.
An adjustable thong made of steel cable covered in smooth silicone is located in the rear for an extra exotic look. Secure, comfortable, and beautiful- this hybrid chastity belt is the perfect way for a submissive to let their Dom/me know that they are entirely devoted to them.
TIP: Optimize your play by adding in a vaginal plug and/or an anal plug.
Ideal for… Female chastity kinks, BDSM, bondage, submissive training, slave training.
Product Details:
• Water-resistant
• Materials: stainless steel, BioThane, & silicone
• Available in 2 sizes: XS/Small and Medium/Large
• Adjustable: Waist 40-50mm each way small to large, Crotch 30-40mm each way small to large
• Metal plate sizes: XS/Small - 6.5"x7.5" & Medium/Large - 7.8"x9.0"
SKU: G517 (XS/S)
SKU: G518 (M/L)