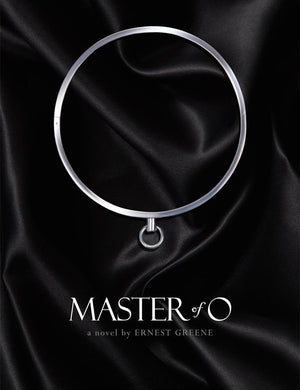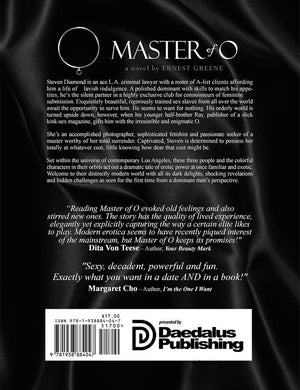 Master of O
By Ernest Greene, 763 pages
Daedalus Publishing

Enter the decadent dungeons frequented by the powerful players of Los Angeles in this sexy virtual page turner!

Steven Diamond is a high-powered LA attorney by day, but by night he uses his wealth and influence to indulge his most intimate desires - including the domination and ownership of his choice of beautiful and willing female slaves. His life is a waking dream until his younger half-brother, Ray, presents him with a unique gift: The eponymous O, a mysterious and seductive submissive hedonist in search of a master deserving of her complete devotion.

Master of O takes you inside the hidden world of the most privileged and indulgent elite pleasure seekers, a world at once enticingly exotic and recognizable as Steven and O navigate the dangerous territories of desire, power, and gratification in this modern classic of erotic obsession, a new addition to The Story of O saga, told for the first time from the point of view of the dominant man.

About the author:

Ernest Greene has been the Executive Editor of Hustler's flagship BDSM magazine Taboo since 1999, and recently became Chief Associate Editor for Hustler's All-Sex issues. He has performed in, written, produced, or directed over 500 adult titles, including the Nina Hartley's Guide series, starring his wife and producing partner, noted porn star and sex educator Nina Hartley.