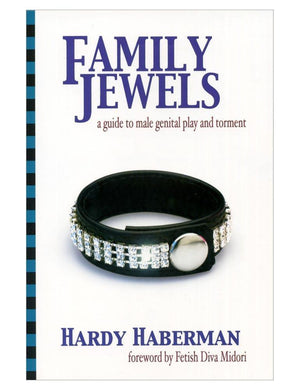 The publisher writes: "Simultaneously powerful and vulnerable, the male genitals offer boundless possibilities for painful pleasures. From anatomy to psychology to descriptions of actual play scenarios, here's a wealth of information and ideas for any man or woman who wants to offer more pleasure and intensity to the family jewels!"
This book has well-organized anatomical information, equipment details, and "recipes" for CBT scenarios. It's thorough and very comfortable to read. When expanding your erotic repertoire, nothing can replace actual hands-on learning and practice, but this book can send you on your way.
It's also an excellent reference text of sorts, to answer questions for the leery, or it can provide an easy way to introduce your hesitant friend to the world of CBT.
Forward by Midori.
By Hardy Haberman