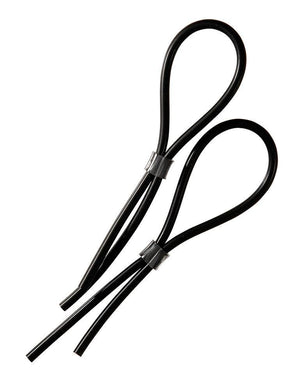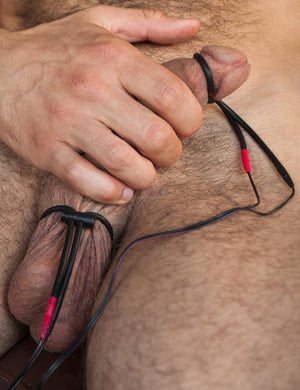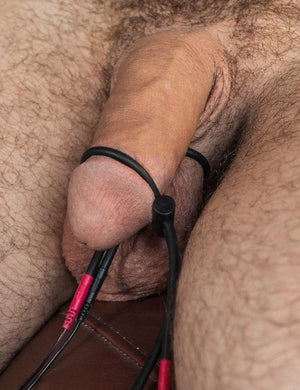 Last longer, and finish stronger. The uni-polar ElectraLoops are rubber cock rings that enhance sex by sending electrical pulsations to your cock, causing it to swell, throb, and drip with erotic pleasure. The ElectraLoops also have the ability to give you a hands-free orgasm during solo play or are great to use on a partner to tease and torture them as they edge closer to climaxing.
Place one loop around your shaft and balls, and another one below your glans to experience incredibly powerful tingling contractions that increase in pleasure after each stroke. Use during masturbation, or during sex to enhance the moment.
Product Details:
• Uni-polar for external stimulation - takes 1x 2mm pin connector
• 2 ElectraLoops are included in each pack
• ElectraStim stimulator sold separately
• Adjustable up to 2.75 inches (70mm) in diameter
• Made from skin-safe conductive rubber with plastic slide adjusters
• Free from latex and phthalates
Safety: This item is not suitable for use in the shower, bath, or any other location where water is present while a stimulator is connected.