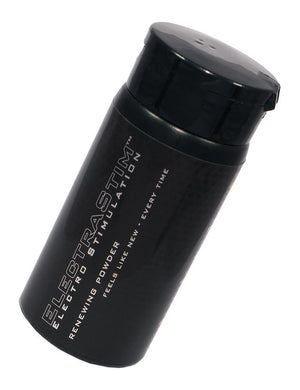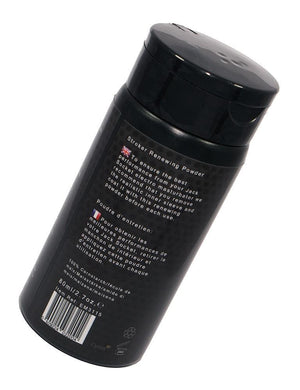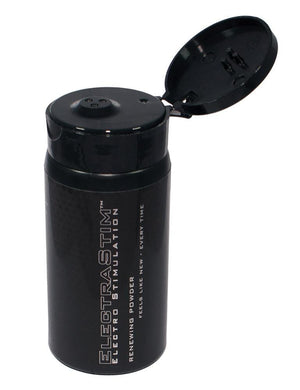 The ElectraStim Jack Socket is a high-quality toy that invites a lot of repeat use, and after a while, the inner TPE sleeve may start to feel a little dry or sticky. This corn starch-based renewing powder will bring it back to life, ready for another round of hard, powerful play.
To apply, clean and dry your Jack Socket sleeve, then slip it out of the silicone case. Then dust the sleeve inside and out and massage it until the powder is absorbed. It's that easy to get the Jack Socket ready for your next hot, kinky date.
Renewing Powder can be used for other TPE toys, but be sure to read the care instructions from the manufacturer first.
Product Details:
• Non-toxic
• Vegan
• Comes in shaker bottle for easy application.