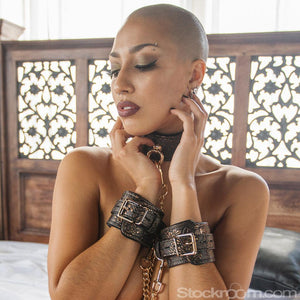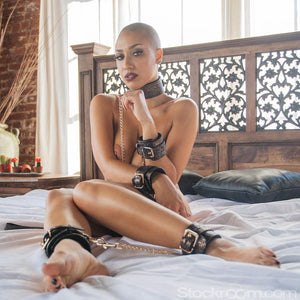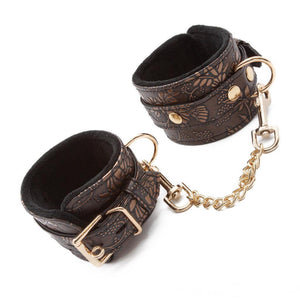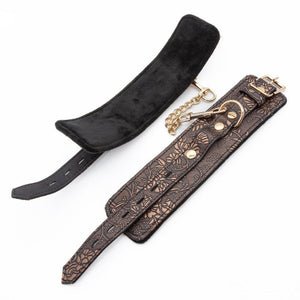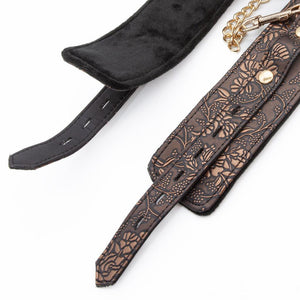 Making your bondage scene vegan should never require you to sacrifice old-world elegance and style. These beautiful cuffs give you both: made of a rich, dark brown PU material, they're accented with an intricately engraved floral pattern and nickel-free hardware that evoke the luxury of a classic boudoir.
To prevent the sub from chafing their skin as they squirm and writhe, the lining is padded with faux fur to keep the sub from chafing as they squirm under your devious attentions.
Ideal for… BDSM, bondage play, vegan bondage, submissive training, slave training.
Product Details:
• Width: 2.5" (6.4cm)
• Adjustable Length: 7.5-11.5" (19.1-29.2cm)
• Floral print on vegan polyurethane cuffs
• Faux fur lining for comfort
• Locking Buckle
• Nickel-free hardware