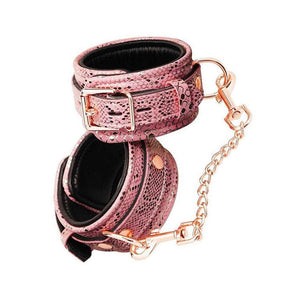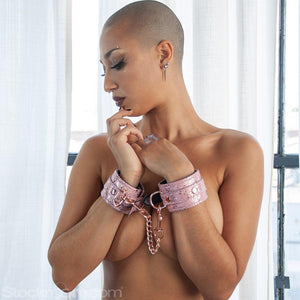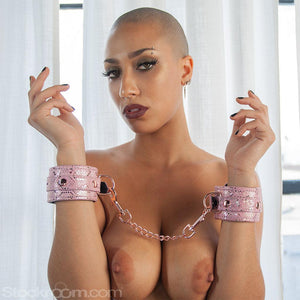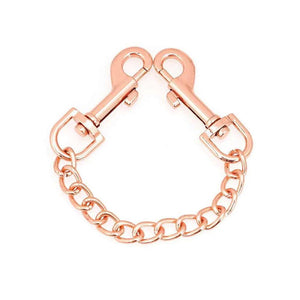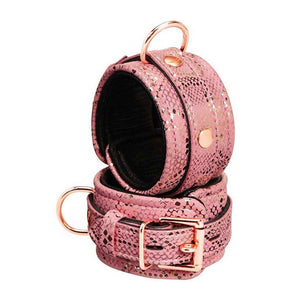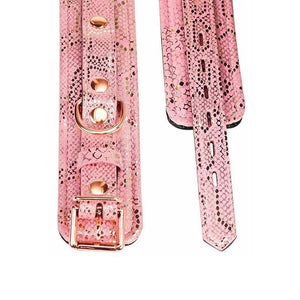 Between the pink color with rose gold hardware and the snakeskin print, these microfiber cuffs are a delicious combination of fairytale beauty with a touch of nightmare.
As inescapable as the coils of a mythical serpent, they're also built for comfort, with padded lining and non-nickel hardware. Your sub's skin won't become chafed or irritated — but they won't be able to grab anything until you're done with them, either.
Ideal for… BDSM, bondage play, submissive training, slave training.
Product Details:
• Lining: Padded lambskin
• Width: 2.5" (6.4cm), Length: 10.5" (26.7cm)
• Weight: 2 lbs
• Locking Buckle
• Nickel-free hardware