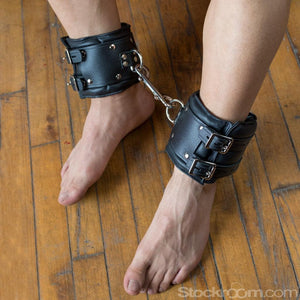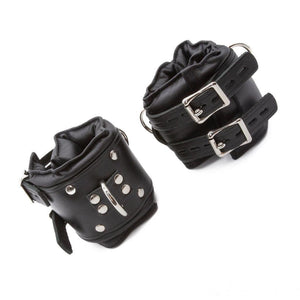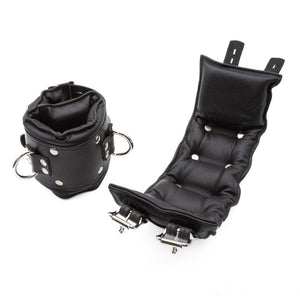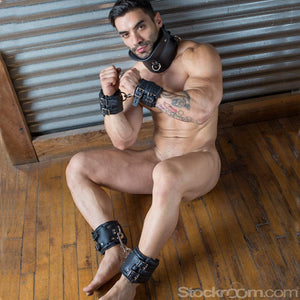 Restrain your sub like never before. These top-of-the-line padded leather ankle cuffs, which are made in-house by The Stockroom's designers, provide cushioned comfort without sacrificing strength. The insides are lined with smooth, soft padded leather to thoroughly conform to the wearer's ankles with a delightful squishiness.
Each cuff has two lockable roller buckles which make them inescapable, and two D-rings each for endless bondage possibilities.
Product Details:
• Sold as a pair
• Fits ankles 6in - 12in (15.2cm - 30.4cm)
• Cuff width: 4in (10.1cm)
• Matching wrist cuffs sold separately
• Locks sold separately
Note: This item is produced in-house by our leather team in Los Angeles. In-house items display as "In Stock," and in a majority of cases we do have current stock on hand, but if not, the items will be made to order for you, and our customer service team will notify you promptly regarding any anticipated wait (usually just a few days). You will have the option to cancel if you do not wish to wait. If other items in your order are available immediately, the order may be sent in multiple parts.